SINCE 1847 – THUASNE, THE JOURNEY OF AN AGILE COMPANY
DEDICATED TO OPTIMISING HEALTH AND MOBILITY.
Thuasne is a midsize family operated medical products manufacturer focused on innovation and international expansion. While Thuasne initially (since 1847) specialised in the fabrication of narrow elastic textiles, the company has progressively expanded into the development and manufacturing of medical and sport devices. Thuasne has become a European leader in medical devices for orthopaedics and compression, now with worldwide distribution, by demonstrating agility in adapting its products and long-term strategies to diverse market conditions.
Expertise
From an expert grasp of varied industrial skills to tailor made. Thuasne has progressively developed expert industrial skills and customised expertise in diverse fabrication technologies including wrapping, weaving, knitting, coating, welding, assembly, silicone, molding, and shaping of specialty metals. This wide-ranging technology and manufacturing proficiency permits the creation of the complex medical devices and life-enhancing solutions.


Industry
Medical devices "Made in Thuasne" that guarantee quality and efficiency. As a result of decades of experience and six generations of family ownership, Thuasne is now a "multi-specialist" in several major disease classifications. Thuasne can provide assurance that its products are designed, manufactured and distributed using technology and resources controlled by the Group. This control offers patients and healthcare professionals a guarantee of quality and efficiency.
Quality
Product quality: a continuous focus. Thuasne has always opted for excellence out of respect for patients. The desire to be a 'premium' provider maintains a legacy of providing the highest quality products and service. Consistent with this approach, Thuasne was among the first companies to engage in "quality" and "normative" processes. For each of the Group entities, a stringent quality policy dictates the activities of research and development, production, marketing, distribution and customer support.


Certification
The Thuasne Group's quality policy has enabled the industrial sites in France, Romania, the Czech Republic and Germany to obtain ISO 9001 and ISO 13485 certifications. This achievement requires constant efforts to meet the standards of certification organisations like AFNOR in France and TÜV Nord in Germany. The Group's manufacturing sites in Saint-Etienne are also certified ISO14001 and ISO 50001 in order to limit their environmental impact.
MISSION
The new Thuasne brand positioning theme, "Wings for your health," supports the individual as a "player" in their own health.
Care: Provide the patient with innovative medical devices and customised health solutions adapted to contemporary lifestyles.
Autonomy: Empower the patient to manage their own health capital.
Freedom: Optimise the patients mobility and life.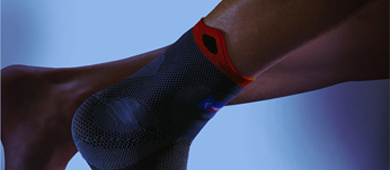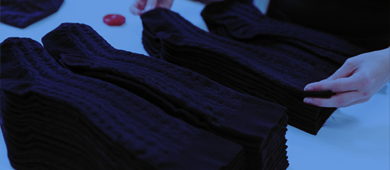 AMBITION
As a internationally recognised leader of customised health solutions, the Thuasne Group envisions #Medweartech as the strategic intersection of medicine, materials and digital technologies.
CHARACTER TRAITS
…which have stood the test of time since 1847:
Sustainability: Work with the Group's sixth generation of family ownership and the company's leadership team to develop new business opportunities.
Agility: Demonstrate our continuous ability to challenge and reinvent Thuasne's business model.
Frugality: Focus on efficiency and prudent management to maintain the internal resources to self-finance future investment.